madeby.studio becomes Carbon Negative
August 5th, 2021
|
4 minute read
We're happy to announce that madeby.studio is now a carbon negative company! Climate change is something we're very passionate about. We understand the detrimental effect our emissions have on the planet, we're not cool with that. We now offset enough carbon to guarantee not only our business is carbon negative, but every member of our team's personal emissions are offset.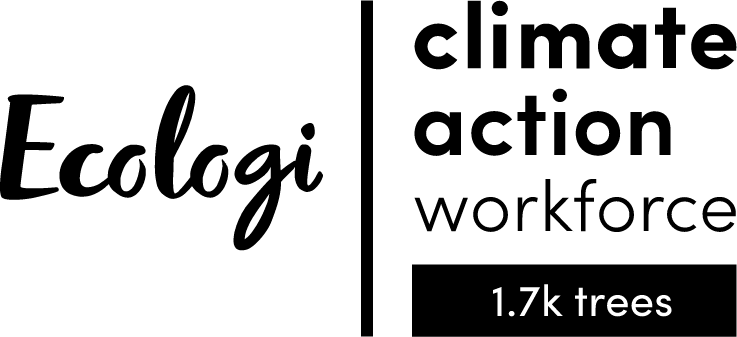 We support schemes to help offset our carbon emissions, and where possible reduce all running emissions. According to Mozilla's Internet Health Report 2018, servers and data centres may already have the same CO2 footprint as global air travel. Global communications technologies are predicted to be responsible for more carbon emissions than any country except China, India and the United States by 2025, and with the COVID pandemic, this will only be accelerated. To combat this we use servers powered by renewable energy for all of our online platforms. The only exception being individual clients' requests to use Amazon Web Services (AWS) Servers. AWS cannot guarantee green energy is used for their servers (Which they should). However, AWS has set out a path to powering all operations with 100% renewable energy by 2025. We also selected an energy provider for our office on Dock Street in Leeds that guarantees 100% renewable electricity. Greenpeace claims the IT sector already consumes around 7% of global electricity, so our sector needs to start pushing for change.
11% of all global greenhouse gas emissions caused by humans are due to deforestation — comparable to the emissions from all of the passenger vehicles on the planet. Planting more trees and creating a greener face to the planet is one way we're trying to help revive our planet. We currently support a range of reforestation projects at Ecologi who plant 46 trees per month on our behalf.
While this is a new partnership, so far we have funded reforestation projects in Mozambique, and mangrove planting in Madagascar.
We have also offset 2.65 tonnes of CO2e. This has come through supporting projects such as producing electricity from solar energy in Vietnam for local people and protecting and restoring the Pacific Coast of Colombia.
Here you can see the impact of our first month supporting the Ecologi project:
madeby.studio's reduction of 2.65 tonnes of CO2e is equivalent to one of the following
But if you'd like to keep up with our climate change progress, take a look at our Ecologi Profile. Feel free to sign up and join in the quest for a greener future. If you sign up at the bottom of our profile, Ecologi agrees to plant an extra 60 trees as a referral bonus!
We love working on projects that help us transition to a greener future. Our recent work with Choose Your Charger was a great opportunity to help create an easier transition for Electric Vehicles (EVs). EVs improve local air quality by centralising emissions at power plants, and they are more efficient overall than vehicles powered by fossil fuels. Then when paired with renewable electricity they become a much more efficient model for the future of the planet.
All in, we're very proud of our efforts to be a climate positive workforce. Climate change is no longer something we should be thinking about in years to come. We need to tackle this right now.